Benefit from our experience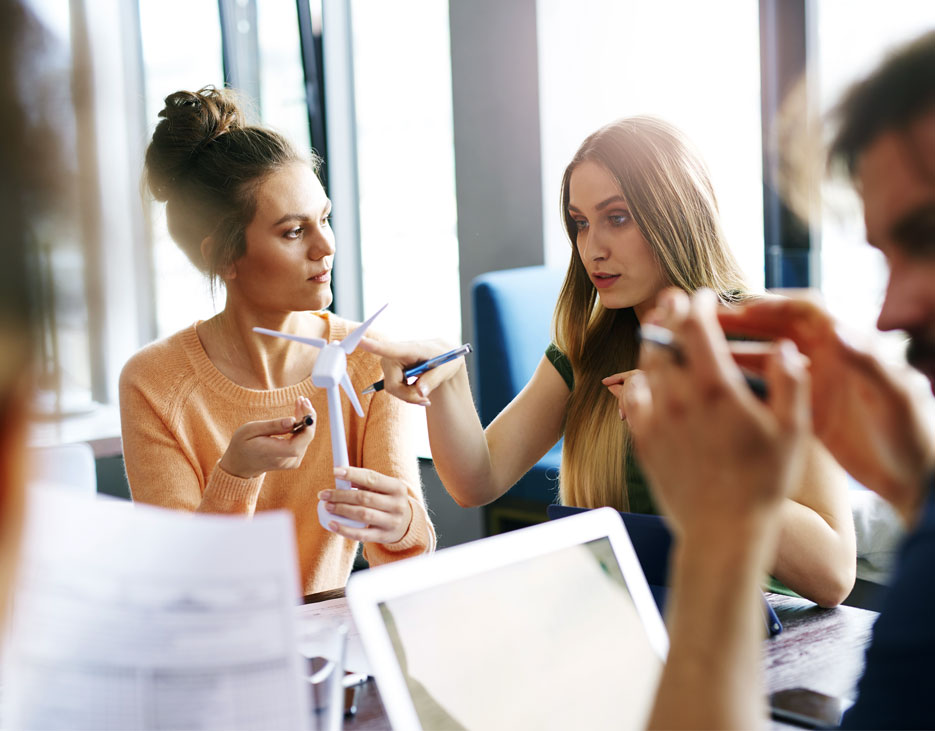 Farowind is a well-known company from the wind energy sector with its roots in Poland. With unflagging commitment we serve to the benefit of our customers and partners.
Our company specializes in maintenance of wind turbines. We offer a whole range of services to start with scheduled and preventive maintenances, through repairs of wind turbines ending with a full scope of services on blades. To our customers we also offer services and acceptance tests related to service lifts, chain hoists and ladders on wind turbines.
Our company history started back in 2004 under the company name FARO. Our core business was connected to industrial facilities, i.a. installations, transfers and relocation of machine parks. Our background gave us a more engineering approach in the way we do business. Since 2010 we focused on the renewable energy sector.
Our mission is to deliver full satisfaction to our business partners, through execution of overall high quality services, professional attitude and taking full responsibility for our work. Thanks to our knowledge and extensive experience we ensure successful realization of all our projects.
For many years our work was mainly concentrated on Europe, especially Germany, Finland, Poland. To this day those countries remain our core markets however we are very much looking forward to a worldwide expansion of our services in future.
We cooperate with a team of experienced and well trained technicians qualified to work on machines produced by the world greatest wind turbine suppliers such as: Vestas, Nordex, Siemens Gamesa, GE and Senvion (MD generation).
Our company is ISO 9001:2015 certified. At the same time we pride ourselves on our SAFETY standards – all our technicians have acquired trainings and certificates and continuously improve their qualification and knowledge according to the newest H&S and trade standards.