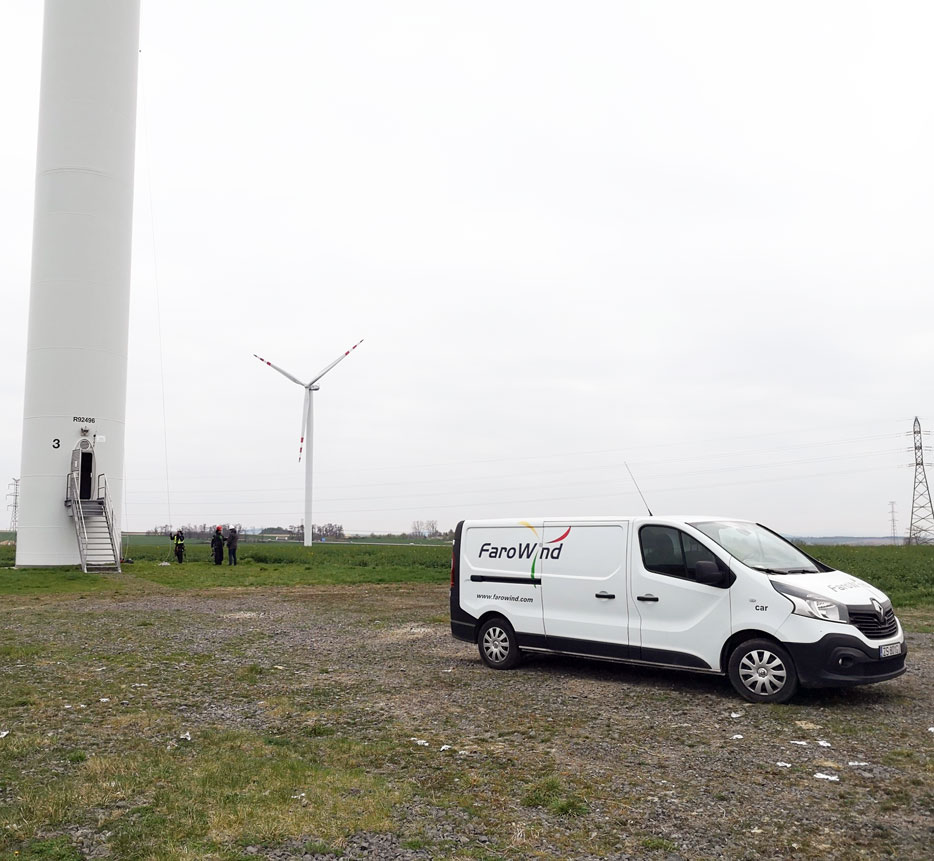 Service and Maintenance is the very foundation of our business since the very beginning of FaroWind.
Coming from an industrial & engineering background with vast past experience and strong focus on quality, we offer scheduled maintenances, small and large correctives, high voltage works, inspections, replacements and repair of mechanical and hydraulic components. Our teams are well experienced with Vestas, Siemens Gamesa, GE, Nordex, Bonus and Senvion (MD generation).
We believe in synergy created through combining various activities at the same time. We want to be as efficient as possible in order to save time and energy. We want to make sure that the planning and executing of services meet the customer needs, that communication and daily work reports, which are the foundation for our service priority arrangements – stay in line with customer expectations.
Transparency and customer participation we consider crucial for a good cooperation, that is why our technicians and back office employees are permanently available on the phone. All our teams speak a high level of English language while our back office staff can assist you in English, German, French and Polish. All of our activities are confirmed by work reports which will be shared with the Customer.
Technicians are highly skilled, have gained the required specialists trainings and ready to continuously improve their qualification and knowledge, according to the newest H&S and trade standards.
The full range of our services: