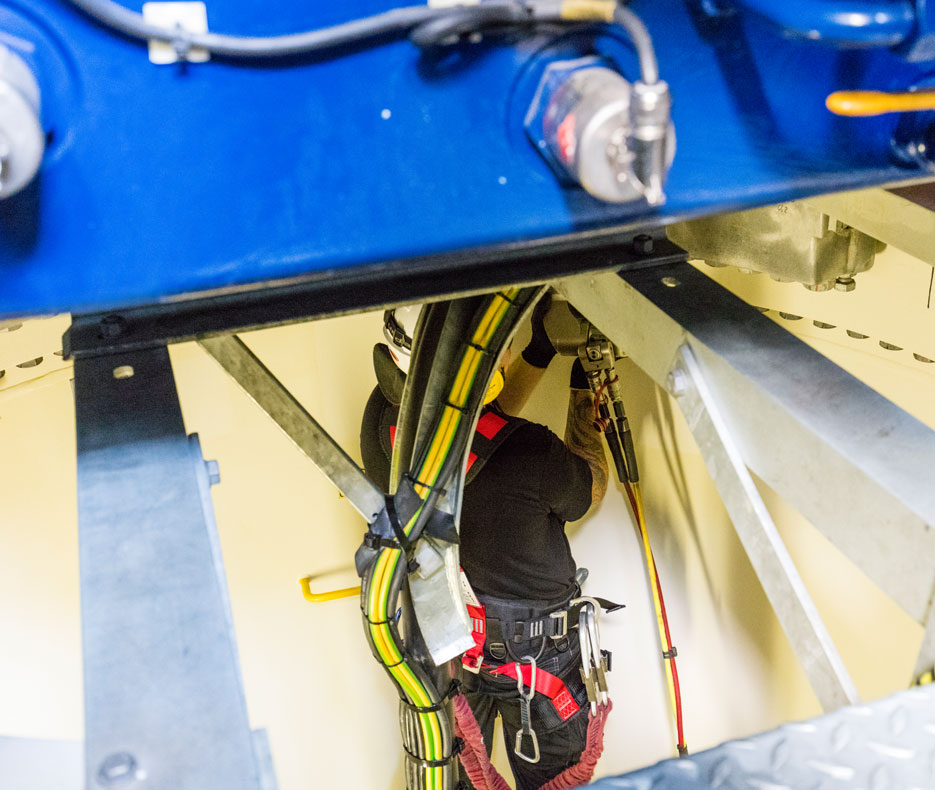 We offer services of torque wrench and nuts tensioning for industrial objects, flanges installation and dismantling with hydraulic tools.
Our technicians are experienced and their work is characterised by safety, awareness and precision. All our services are performed with calibrated and attested tools and are finalized with an tightening / loosening protocol.
Bolted connections are critical when ensuring safe operations of wind turbines. FaroWind offers bolt inspection service and bolt replacing in case of damages, such as broken or rusty bolts.
We mainly offer torque and tensions services up to 15000Nm, ITH M24, M30, M36, M42, M64, and others, according to specific customer requests.