In all our activities we follow the principle
SAFETY FIRST!
Our Goal is to provide our clients with top quality services, therefore why we are ISO 9001:2015 certified. We offer reliable and flexible approach to each customer, and in accordance with the highest standards we pay special attention to the SAFETY of our technicians. We care about their uniform and equipment.
FaroWind has an exemplary safety record honed from the extensive experience working in some of the harshest offshore environments.
We prevent accidents according to the ZERO ACCIDENT approach Vision, taking care of the working condition, working atmosphere, occupational health, safety and environment.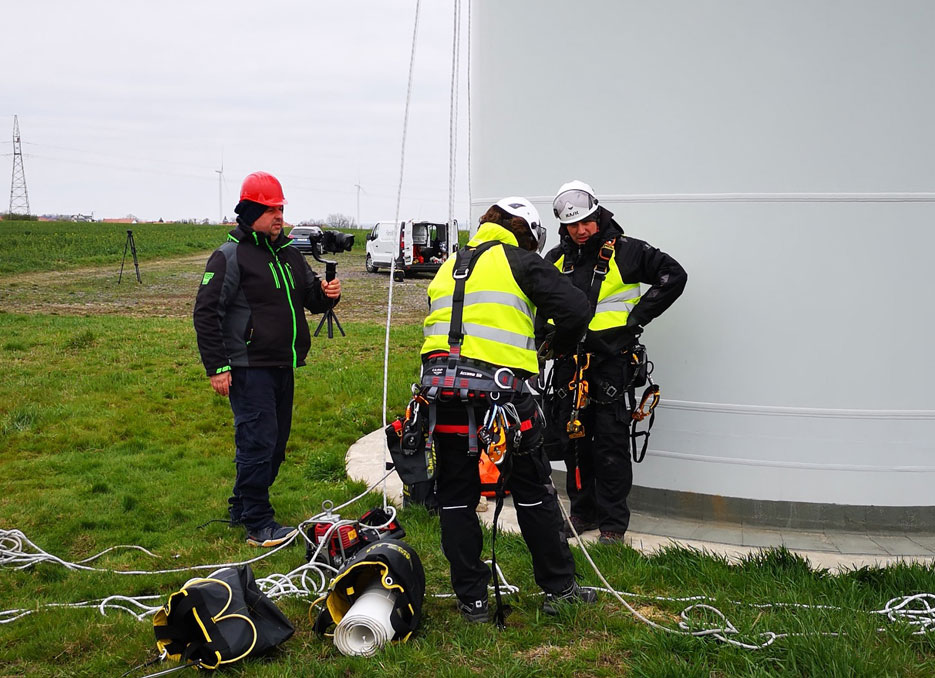 Our specialised Health & Safety Inspector regularly trains our personnel in accident prevention and recognition of occupational hazards connected to the individual work environments. Our regularly required health checks ensure that all our professionals fulfil the high fitness standards required by the harsh working condition in the Windkraft industry.
Additionally our technicians are professionally trained by Global Wind Organisation as well as a safety training (SIT), provided by one of the wind industry leading service providers.